Latin American Art Upfront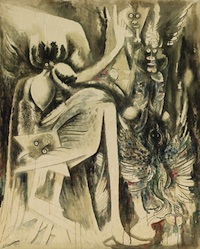 Latin American artists were front and center in New York's major auction houses during the 3rd week of May, with promising works up for sale at Christie's, Sotheby's and Phillip de Pury. So how did it all shake out after this latest sales cycle?
Mixed results brought 9 personal artist records, including important mid 20th century works by Wifredo Lam and Roberta Matta. On the down side, a rare Rivera painting failed to reach it's minimum price of $4 million but Sotheby's has stated that the work still may be sold to one of two prospective buyers post auction.
At Sotheby's, two Jesus Rafael Soto works zoomed to double their mid estimates. Another failed to sell. Uruguayan artists had scattered success. Master Joaquin Torres Garcia had various works meet expectations and a Pablo Atchugarry marble sculpture doubled its high estimate at 50k. However, works by stalwarts Jose Cuneo and Pedro Figari failed to sell. This trend of artists having some works surpass expectations and others fail to sell played out through all three auctions. It appears that collectors are still spending steadily, but they are not buying everything that hits the auction circuit. Perhaps the market is becoming more selective, or cautious, but it is not rare to find certain works by the major names go unsold, others fall neatly within the estimates and only a few very special pieces smashing most predictions. For those who bid and buy for love rather than use art as currency, this is a positive trend since works by very special artists remain accessible unlike their counterparts from other regions.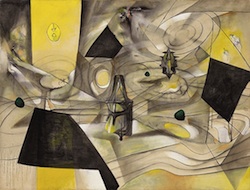 While Latin American art has maintained a steady sales pace throughout the world's economic downturn, one has only to look at auction estimates and results to realize what's been happening for quite some time.
In comparison to other western art and Asian art where prices have exploded, values for all but the seminal works of Latin American art have essentially plateaued. Disregarding the occasional piece by Frida Kahlo or other top 5 masters, works by extraordinary artists can still be purchased at or near '90s pricing, making the works of established late-career and minor masters a relative bargain. While not offering the overnight investment gains as other market sectors, those searching for art to live with can get excellent quality without breaking the piggy bank. Experts believe that most collectors of Latin American art are seeking works they are passionate about rather than investment tools.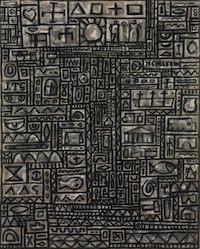 For those new to Latin American art investing, some artists deserve to receive serious consideration regardless of what you collec t. For those who can't compete for world renowned surrealists such as Joan Miro, they should take a look at Cuban Wifredo Lam whose works can often be obtained for a fraction of the cost of a Miro. Likewise, collectors of abstract and minimalist artists in the NY School vein who frown at paying upwards of 20-50 million dollars for a good piece might wish to consider Chilean Roberto Matta or a strong group of Uruguayans led by Javier Bassi, Marcelo Legrand, Eduardo Cardozo or Martin Pelenur. The late Argentine, Sarah Grilo, is a great bet, as is the always steady maestro, Ignacio Iturria. Torres Garcia was a major player in the constructivist movement and founder of the Southern School, yet paintings can still be purchased for a fraction of what it would cost to purchase the works by the leading lights of almost any other genre or movement. Op art and metal sculpture buyers should consider works by Venezuelans Jose Rafael Soto and Carlos Cruz-Diez before the global market heats up in search of alternatives. Their works remain current decades after production and would work well in any contemporary collection. A hidden gem for those who love the early 20th century Frenc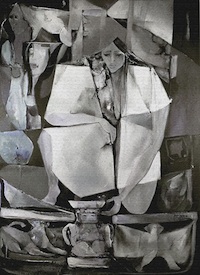 h art scene will recognize the influences of Picasso, Cezanne and Matisse on Uruguayan figurative-abstract artist, Carlos Perez Franco, who blends the concepts of those modern art trendsetters with a unique, international/Latin American vibe. With major works by many Latin American artists still available for low 5 and even 4 figures, there are plenty of deals to be had on high quality, seminal works for modern and contemporary collectors. For those living in Uruguay, Castells auction house organizes various auctions every year in Montevideo and Punta del Este where prices for good works by renowned local artists can still be purchased. Vic Muniz, Oscar Murillo and a handful of other transplanted Latin American stars may steal most of the thunder, but each nation on the southern continent is rich with its own homegrown modern and contemporary talents.
http://artinfo.com/news/story/805804/matta-and-botero-soar-while-rivera-stalls-at-this-weeks-record-setting-latin-american-sales
http://www.artinfo.com/news/story/804750/the-curious-case-of-the-latin-american-art-market-low-volatility-undervalued-stars-and-tenacious-collectors
http://www.sothebys.com/en/catalogues/ecatalogue.html/2012/latin-american-art-n08862#/r=/en/ecat.fhtml.N08862.html+r.m=/en/ecat.grid.N08862.html/0/15/lotnum/asc/